Explore the Aisne and the Oise
Experience a unique treasure hunt... by bike!
With the "Louison Pignon" application, travel through history and the tourist sites of the Oise and the Aisne, while having fun!
Cycling along EuroVelo3 - La Scandibérique, on holiday or simply a short getaway, explore the gems of these regions from Guise, Chiry-Ourscamp, La Fère or Senlis, accompanied by Louison and her strange companions.
 
Cycle routes in the Aisne and the Oise
4 excursions from 2 to 43 km
Following the EuroVelo3, explore the region through an extraordinary treasure hunt: the madcap adventures of Louison Pignon! (100% free geocaching application)
Guise (02) Guise (02)
Chamant (60) Senlis (60)
Chiry-Ourscamp (60) La Fère (02) *
Compiègne (60) Compiègne (60)
*Itinerary that can be followed in both directions.
A tourisme geocaching application
Share the madcap adventures with family or friends
With the game's official application, choose from the different routes on offer. Attach your smartphone to your handlebars and let the adventure begin!
Each itinerary features a series of brain-twisters to be solved. Together, your answers reveal the location of a secret place where there is treasure to be uncovered.

How to play ?
Simply follow the instructions on the application
The entire route is laid out for you on the application!
Make the most of the ride, playing at your own place.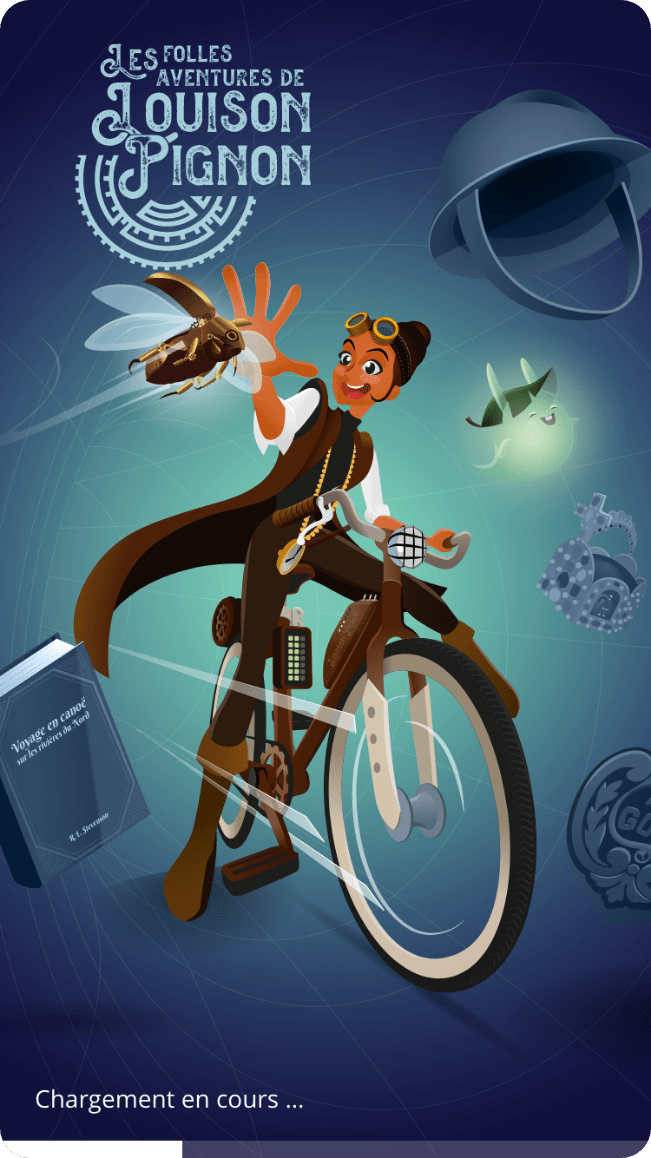 Download the application & create your account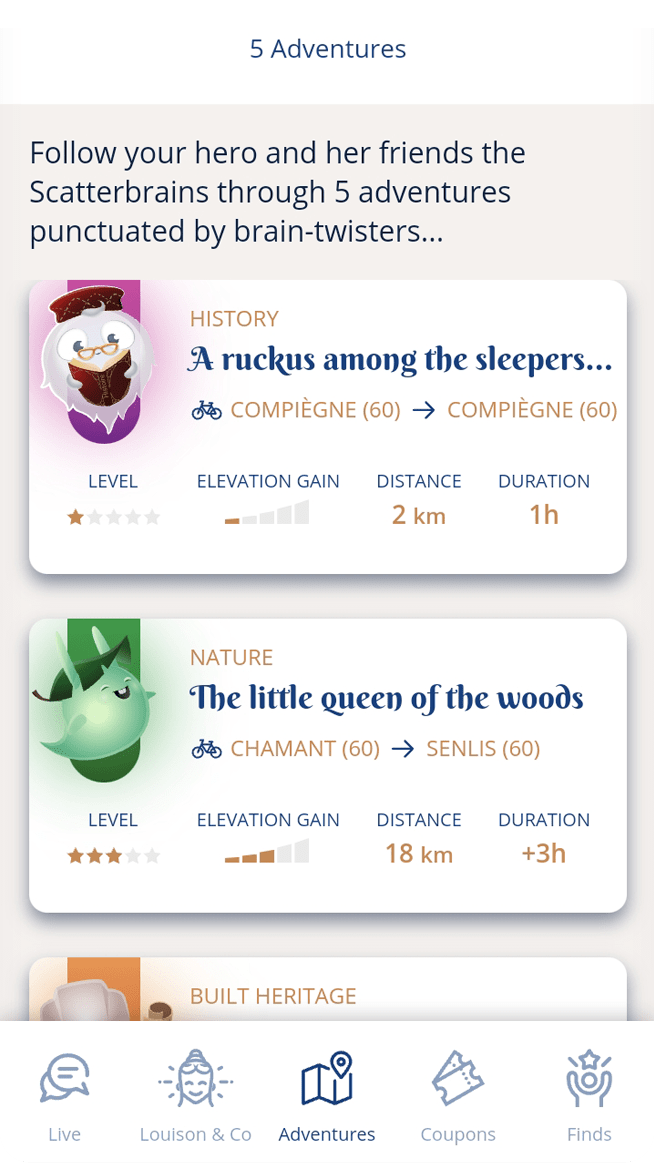 Choose your route & get going!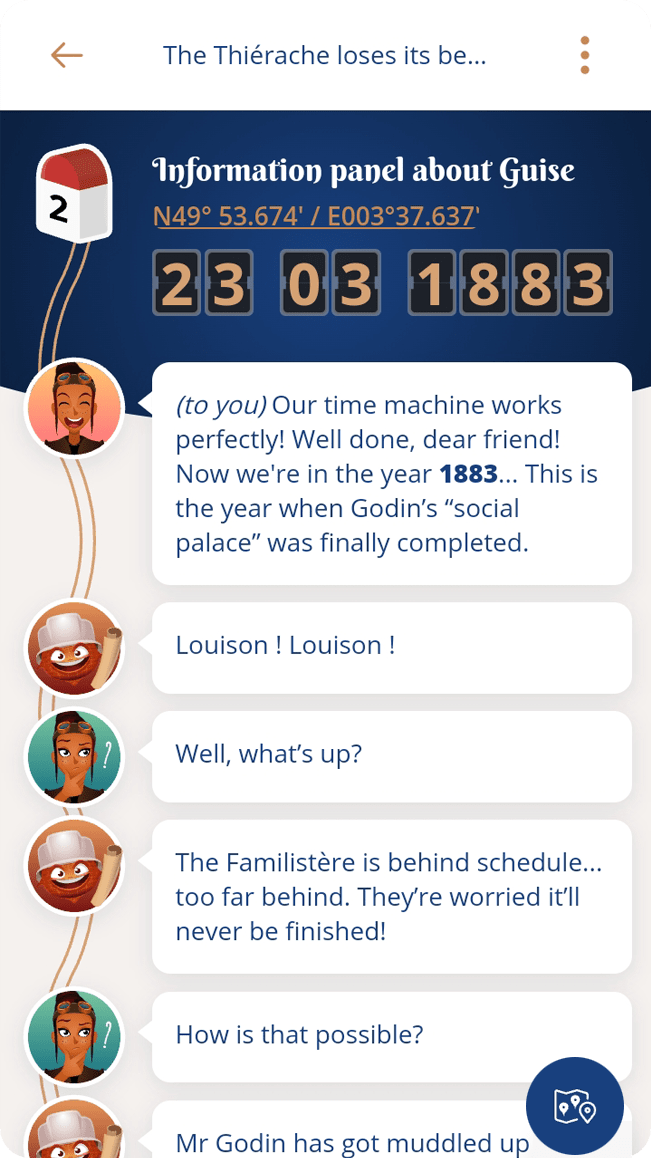 Be transported by the story & travel through the ages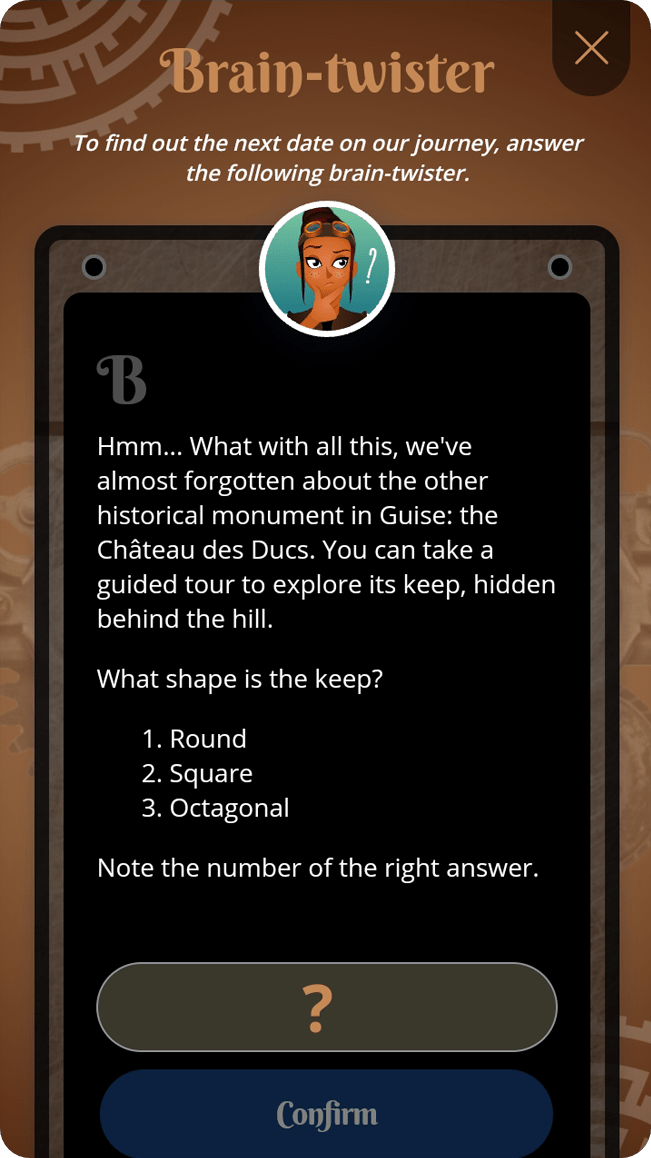 Try to solve the brain-twisters set for you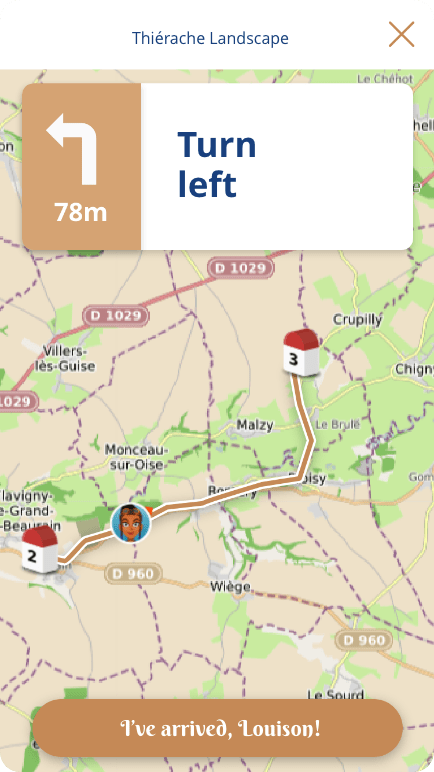 Follow the itinerary from one stage to the next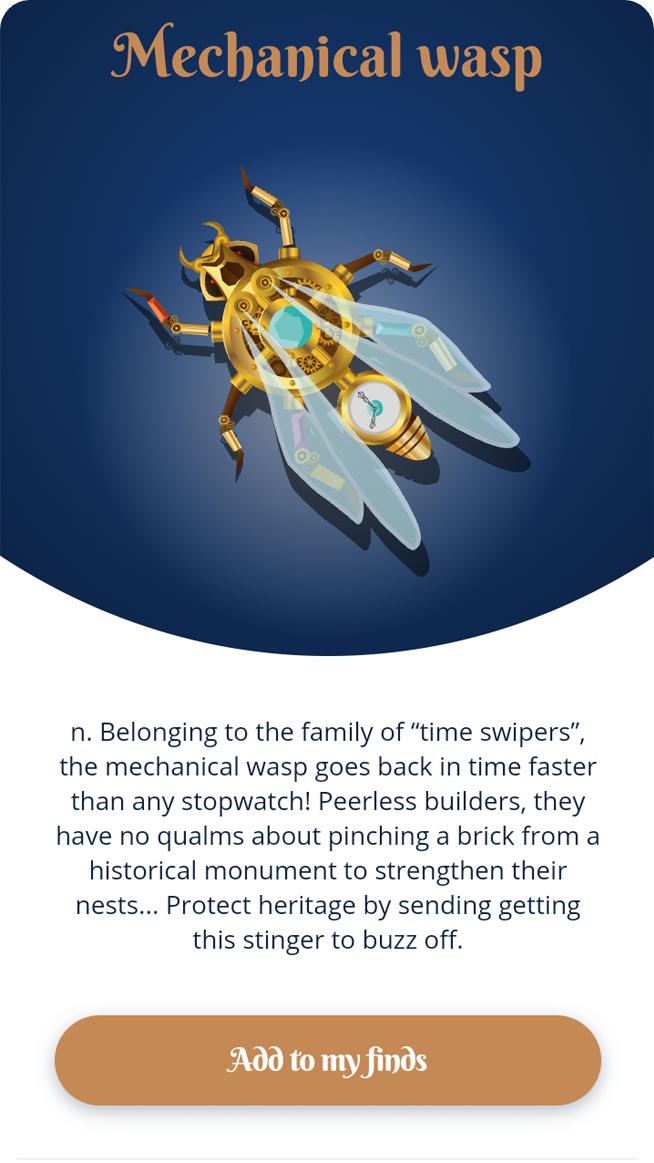 Finally, uncover the Time-Twisters' hideout!
Be rewarded for your efforts by taking a collector's badge in the colours of the adventure!
The world of the game
Travel through history & help Louison to catch the Time-Twisters.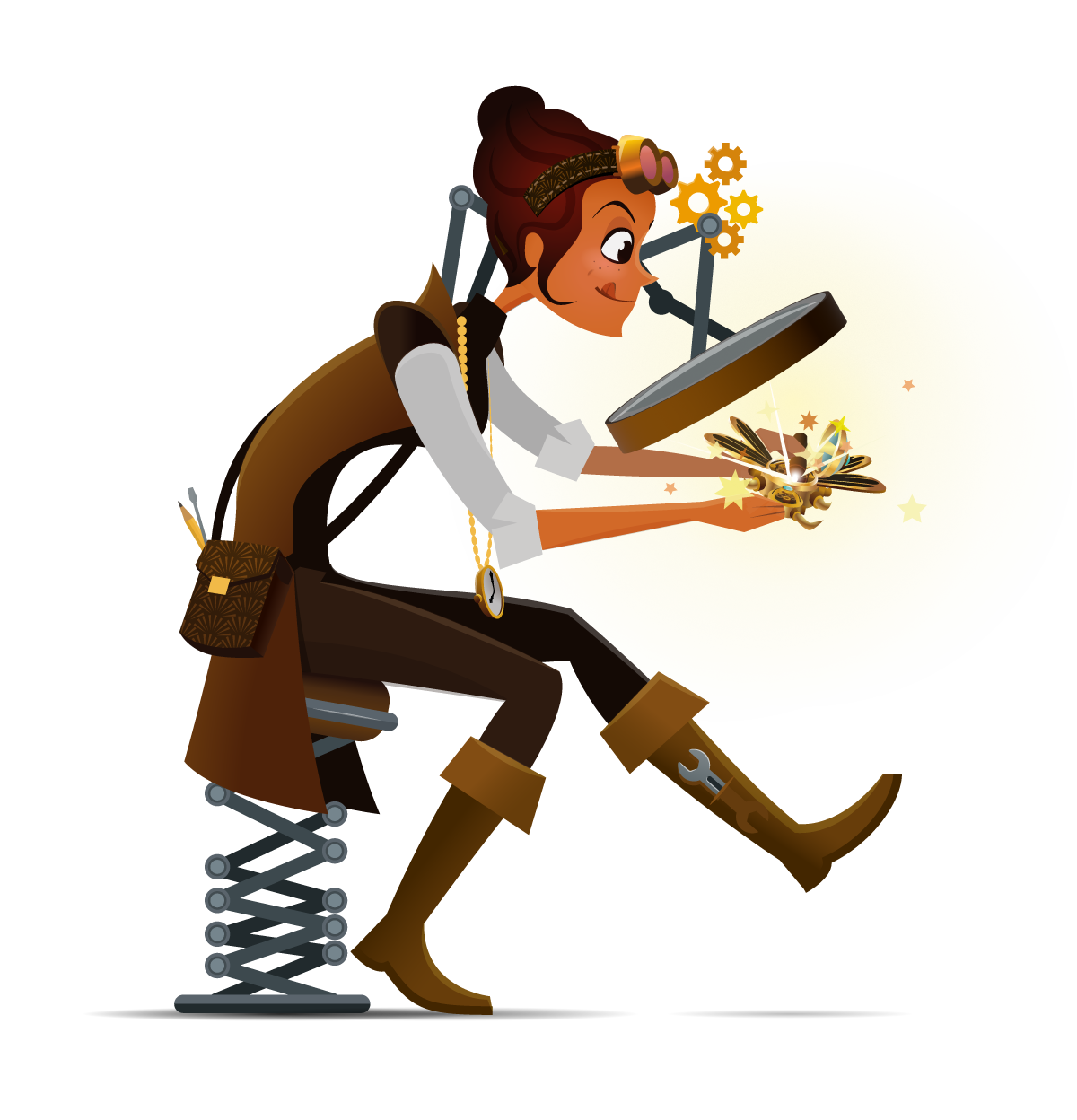 Louison Pignon
Every night, the lights are on in Louison Pignon's workshop.
The sounds of scrap metalwork and the smoke that wafts out makes us think... that disaster is about to strike. This brilliant yet clumsy inventor is making nothing less than a time machine!
Louison is to this invention what Camille Jénatzy was to his torpedo-car in 1899: the driver of a race car that could crash and burn at any moment.
To help her with her work (and limit any breakages), she really needs an assistant!
Ready to follow Louison on her madcap adventures?
The Time-Twisters
The fruit of Louison's vivid imagination, the Time-Twisters are mechanical insects designed to test out the journeys through time.
With their well-oiled wheels and parchment-fibre wings, these are nifty creatures... and while the inventor's back is turned: they escape, disappearing in a flash! 
Help your hero to catch them before they change the course of history!
The Scatterbrains
Usually invisible, these gleaming little creatures appear through the eras to lend you a hand.
These 4 Scatterbrains each have their own speciality and character: 
LOU'PIOTE ("Little Light": nature): she's a joker! With her, walks in the forest turn into games of hide-and-seek!
 
LOU'VRILLÉ ("Builder": built heritage): with this clever Northerner, there's no cobbling things together! Her plans always go without a hitch...
 
LOU'BELLULE ("Dragonfly": by the water): she's light as a bubble! So shy that she never makes waves.
 
LOU'VRAGE (History) : a source of endless knowledge (very useful for getting you out of the stickiest situations)"